I am back from the MediaWiki hackathon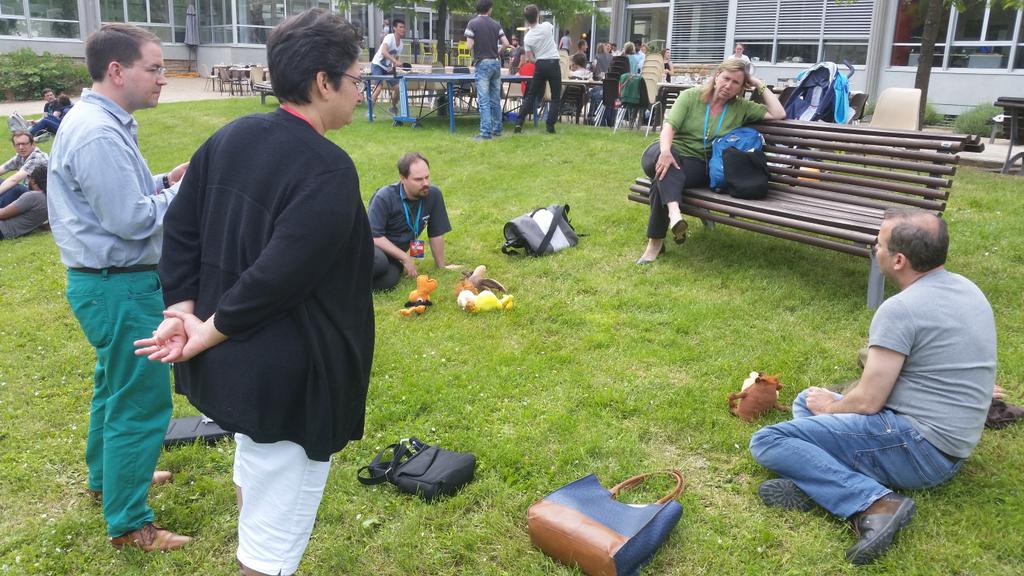 this past weekend.
This is the first time we had some really good participation from non-WMF parties.
A couple of active developers from MITRE, a government-focused NGO, were there. I was also able to get the WMF to pay for a couple of engineers from NASA to go. The organiser of SMWCon Spring 2015 (Chris Koerner) was also there because I encouraged him to apply to get his attendance paid for by the WMF's scholarship program.
I had planned to spend the hackathon finishing up the HitCounters extension so that we can it would be ready with MediaWiki 1.25 was released. Unfortunately, the conversations with the non-WMF MediaWiki users ended up being too productive. As a result MediaWiki 1.25 was released on Monday without the page view counter functionality. I should have this extension finished by the end of this week.
As an added bonus, I introduced Darren Welsh, one of the engineers from NASA, to the VP of Engineering at the WMF. Our friends at NASA have been doing some really great things to improve the usability and usefulness of a user's watchlist.  I hope that some of their work shows up on Wikipedia because of this introduction.
Overall, it was a wonderful way for those of us who use MW outside of the Foundation to coordinate our work. I hope to see a lot of good things coming from these sort of meetings in the future.